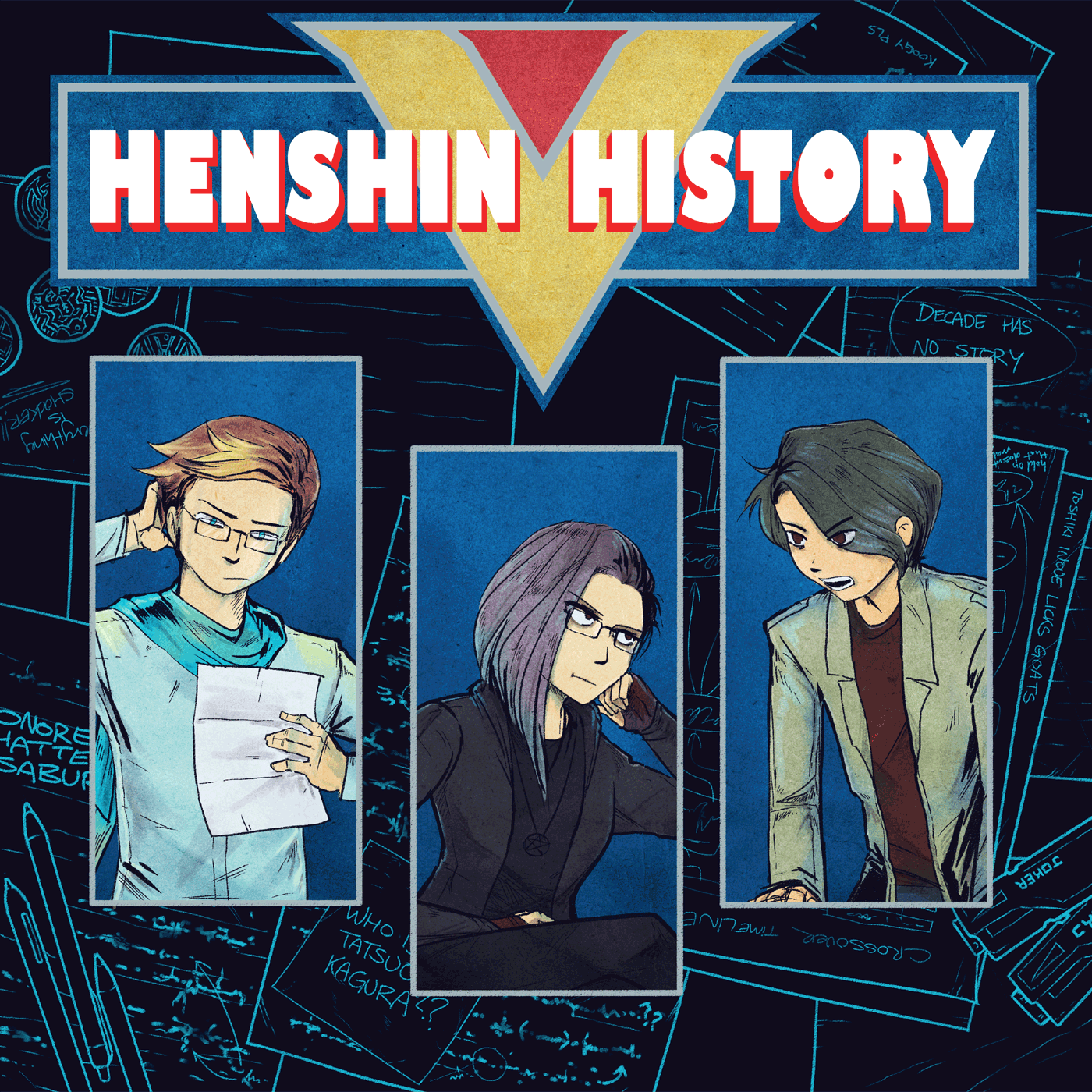 Podcast: Download
Subscribe: Apple Podcasts | Spotify | Stitcher | Google Play | RSS
THIS WEEK: We start upgrading our equipment; the Ishinomori operating table returns; we debate the ethics of punching jerk intelligent robot psychic babies; Alexa doesn't phrase something very well; this show runs on video game logic, and it looks like we're gonna have to jump.
TOPICS:
* Sven has several questions
* Cyborg 009: The Cyborg Soldier (2001) 1-4
* Some Skullm'n addenda
* Introduction to Cyborg 009, its history and adaptations
* 008's original design was super racist and bad
* Dramatis personae
* When you're a jet you're a jet all the way
* Nobody remembered to animate the baby
* Joe Shimamura's Extremely No-Good Very Bad Day
* SUPER. HOT.
* No, it's cool, Black Ghost has plenty of money
* Cartoon bomb physics and you
* How many robots can you punch in the frozen time?
* Only trust your fists, police will never help you
* Ishinomori villains and systemic evils
* We really like Doctor Doom
* Load-bearing holograms
* Initial D is all the eurobeat you need
* Protag Brooding 101
* Cyborg 0010 Plus and Minus
* Fidget spinner drones to draw that teen demographic
* The biggest cowarding out
* Smash cut to Naruto runs
* This series is darker than we remembered
MUSIC: 
* "Fight! Seven Riders!! Showa Rider Taisen"- Kamen Rider x Kamen Rider Fourze & OOO: Movie War Megamax
* Globe - "What's the Justice?" and "Genesis of Next"
* Tetsuya Komuro, Akifumi Tada, Hayato Matsuo - Cyborg 009: The Cyborg Soldier OST
* Dave Rodgers - "Deja Vu" 
* Tokyo Meistersinger - "Cyborg 009 no Uta"
* Chiaki Ishikawa - "Taga Tame Ni"
Visual Companion. Additionally, please enjoy a fictionalized version of Kazuhiko Shimamoto gushing over the 1979 Cyborg 009 opening. (Blue Blazes is extremely good.)
NEXT WEEK: Kamen Rider begins!