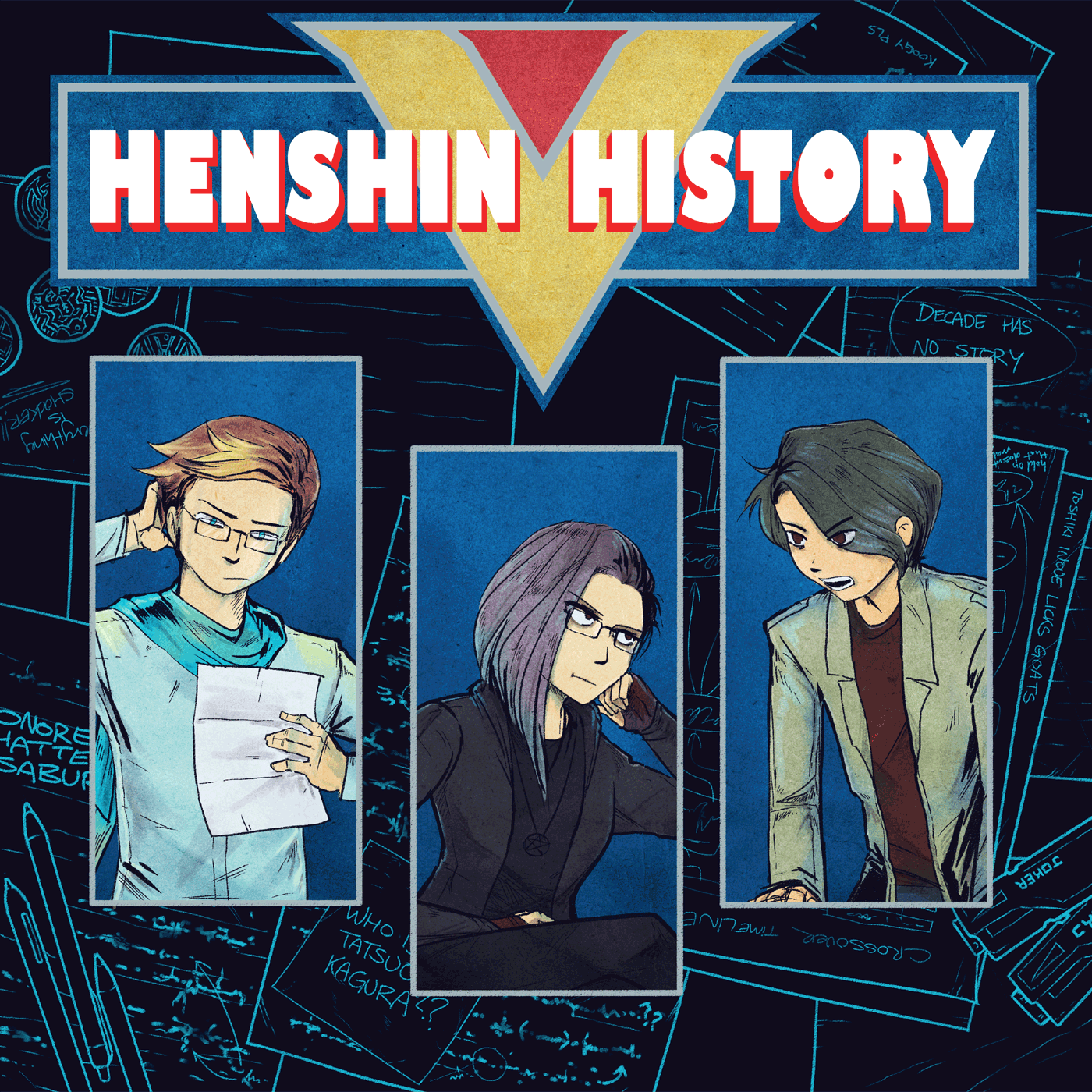 Podcast: Download
Subscribe: Apple Podcasts | Spotify | Stitcher | Google Play | RSS
THIS WEEK: your hosts are overly optimistic about their ability to finish covering this show; the whole series starts unraveling at both ends; Van understands nothing; we invent a new character by accident; Sven was unconscious for all of episode 4; you can just BUY labcoats; we're all very tired, and ALL IS FOR BLACK GHOST.
TOPICS:
* Who is Tatsuo Kagura?
* The Skull Man (2007) 4-7
* We all understand nothing
* Ghost trains
* Akira, that Warren Statesman-looking dude
* Fake labcoats and finding the Voice of God on a cassingle
* Hayato Mikogami needs to stop grifting, and has never read a book in his life
* Don't team up with cults to advance your career, kids
* The Hayato Everywhere System
* Alternate history geopolitics are still a nightmare
* Mr. Inoue's Vision and Oops! All Dominoes
* My Dinner With Akira
* Anime is still bad
* Whether there are any other Tatsuos Kagura we should know about
* It's Ishinomori cameo town now
* Brain Gear
* Maybe don't join a cult with a bunch of guns
* Otomo Has Two Skullm'ns
* Van Vogt
* ALL FOR BLACK GHOST
----more----
Alexa's audio is a little goofed up in this episode, but we did our best to clean it up. Sorry! The problem doesn't extend past this episode. We have new equipment now, so stay tuned.
MUSIC: 
* "Fight! Seven Riders!! Showa Rider Taisen"- Kamen Rider x Kamen Rider Fourze & OOO: Movie War Megamax
* Shiro Sagisu - The Skull Man OST
* TOKIO - "Hikari no Machi"
NEXT WEEK: the skull man ends, we're finally free