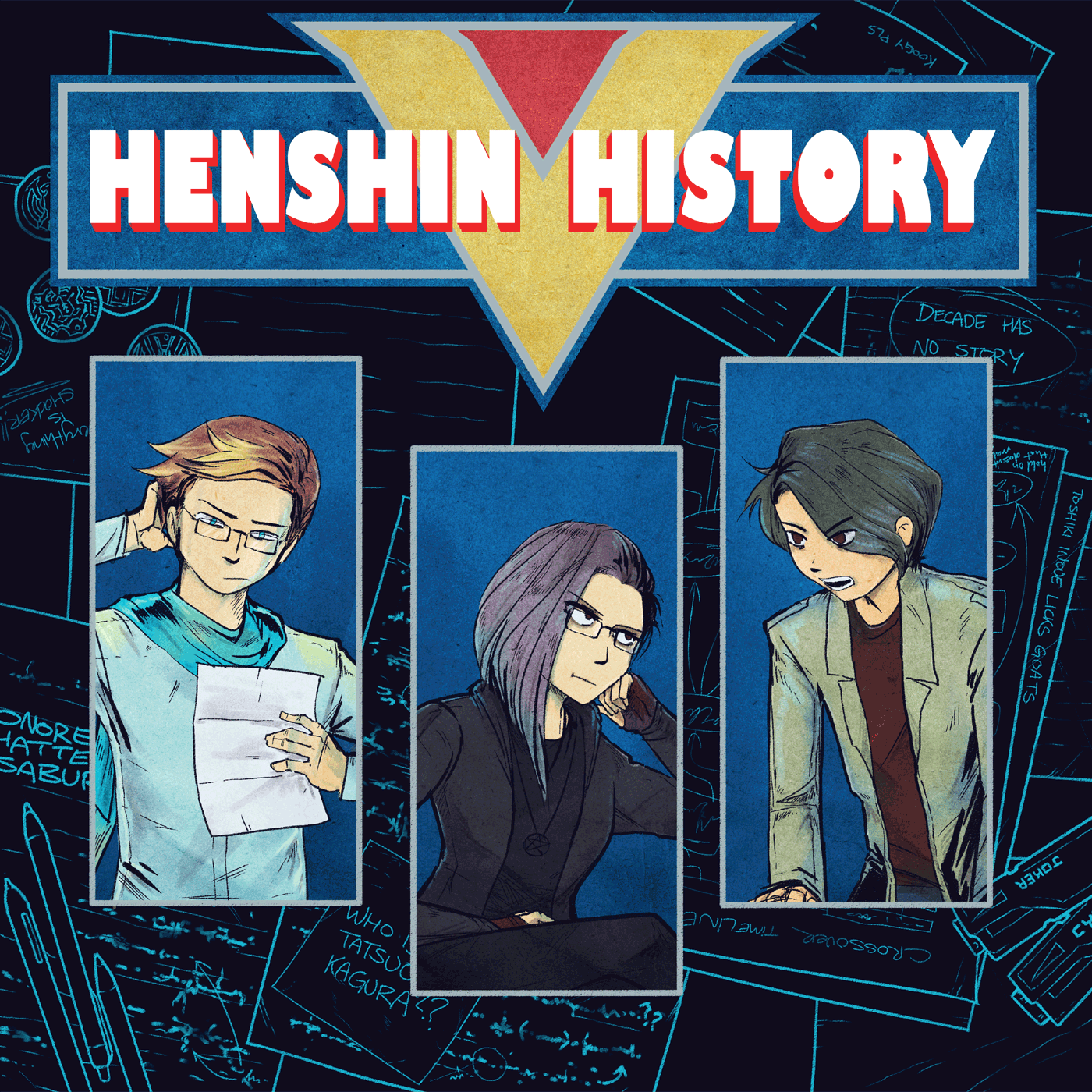 Podcast: Download
Subscribe: Apple Podcasts | Spotify | Stitcher | Google Play | RSS
THIS WEEK: Sven and Van must recap the Mythos arc having lost the chief thing keeping this podcast anywhere near focused - Alexa. In addition, Greek Gods were apparently really fond of Tetsujin 28; Sven's Japanese is very, very rusty; Dr. Gaia is a crazy person even by the standards of Black Ghost, goth eyeliner is indistinguishable from Evil Brainwashing eyeliner; Joe finally gets a chance to show his actual character; Van blames the baby; and our favorite hero is Extreme Depression Man.
TOPICS:
* Alexa is definitely probably not kidnapped by Shocker. We hope.
* Cyborg 009: The Cyborg Soldier (2001) 22-25
* A brief summary of the Mythos Arc
* Translations and some parallels between Greek mythology and Japanese beliefs
* Time to kill God: belief Systems and Greek gods are petulant children
* Spoilers: This is a Black Ghost plot
* Dr. Uranus, Sir-Not-Appearing-In-This-Adaptation
* Classical Heroes vs Ishinomori's Heroes
* Anime-specific differences
* Accelerators are perhaps a bit dangerous
* We're pretty sure Dr. Gaia doesn't know how humans work, let alone cyborgs
* The Big Mythos Fight: my cyborgs can beat up your cyborgs
* Once again, Sven still can't pronounce things
* Great googly moogly, it's all gone to shit
* Did we mention this aired on 6:30 on a Sunday night, you know, for kids
* Ishinomori's circumstances, and why he wrote the way he does
* How the backgrounds of all the 00 Cyborgs piece together
* Why is Shocker called Shocker?
MUSIC:
* Fight! Seven Riders!! Showa Rider Taisen" – Kamen Rider x Kamen Rider Fourze & OOO: Movie War Megamax
* Chiaki Ishikawa – "Taga Tame Ni"
NEXT WEEK: Colonel Zol fucking dies.
Twitter | Tumblr | Patreon | Ko-Fi