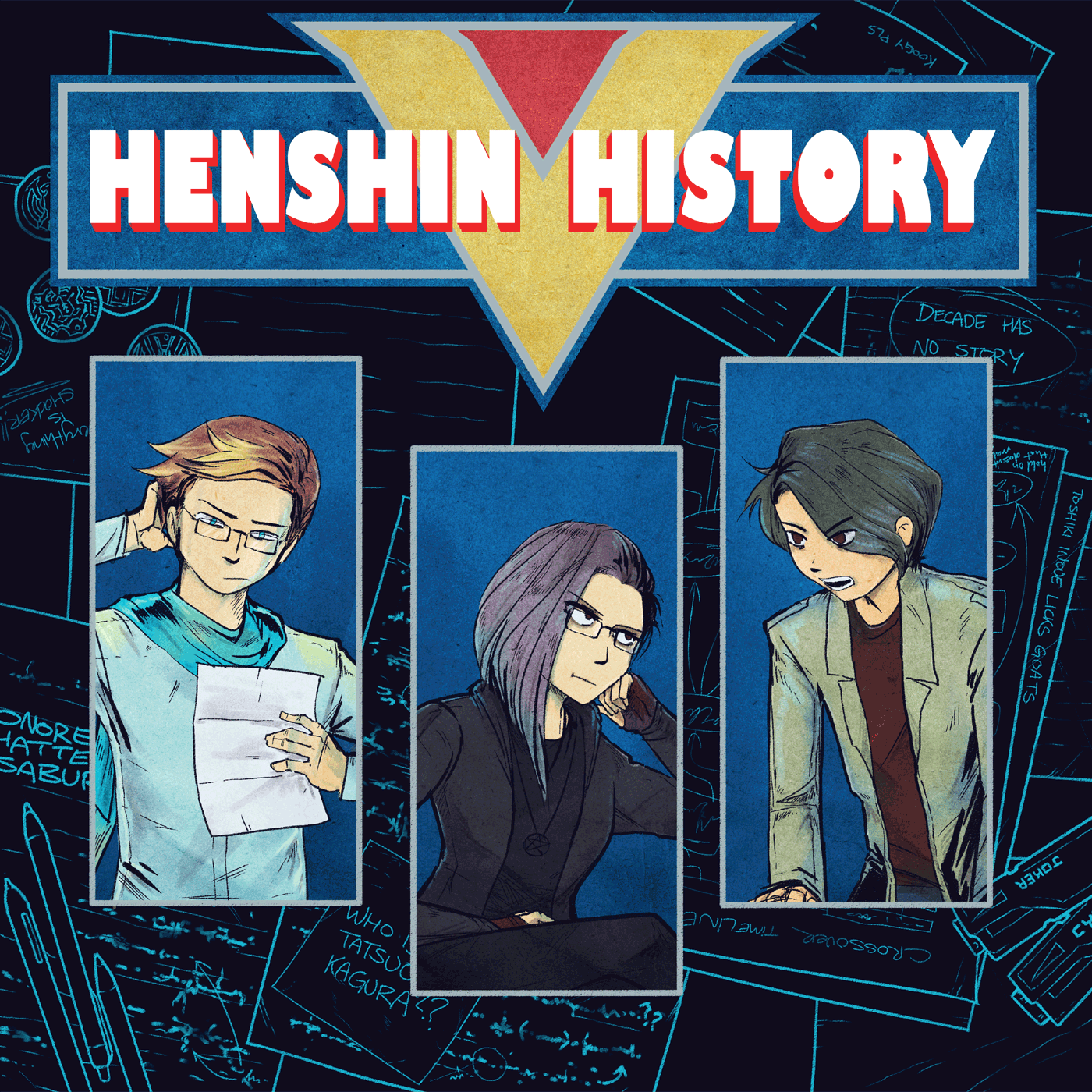 Podcast: Download
Subscribe: Apple Podcasts | Spotify | Stitcher | Google Play | RSS
THIS WEEK: In this episode, everyone gets kidnapped over and over again. We revisit some old friends in the form of recycled props and indoor sets; live wrestling coverage in the seventies; why are Japanese hiking songs so depressing; NARUTAKI GO HOME WHAT ARE YOU DOING HERE; people in academia will stone-cold kill a dude; we witness the Mothman's birth; how have these stunt actors not fallen to their death or drowned; Hayato is scared of planes and isn't ready for the responsibility of fatherhood; and remember: Always trust your fists - police will never help you.
TOPICS:
* Showa actors disappearing into thin air for... various reasons...
* Kamen Rider (1971) 16-23
* Pirasaurus, Hitodanger, Kanibubbler, Dokugander, Amazonia, SOARING SQUIRREL
* Nobody told Great Leader that wrestling is fake
* Maya and Hurricane Joe, Shocker's proudest pageant parents
* Criticism of the Racing Club girls
* Shocker endorses elbow-dropping infants
* The influence of Kabuki theatre
* The true origin story of Goro Majima
* Pro-Wrestling Decapitation Strike
* SATAN MASK VS. KAMEN RIDER
* Fossils are allergic to water
* Nobody told Great Leader that Hayato is stupid
* The FBI's role in the show
* Cyborgs come from eggs
* The strange disappearance of Yoko and what that means
* Underwater fight scenes
* The 1972 Olympics
* POCKET SAND
* Scientific inventions misused for evil
MUSIC:
* "Fight! Seven Riders!! Showa Rider Taisen" – Kamen Rider x Kamen Rider Fourze & OOO: Movie War Megamax
* celene talbain - "すとろんぐ すたいる (Theme of 仮面ライダーケイオス)" (bandcamp)
* Masato Shimon – "Kamen Rider no Uta"
NEXT WEEK: Dog revengeance and Jurassic Park.
Twitter | Tumblr | Patreon | Ko-Fi